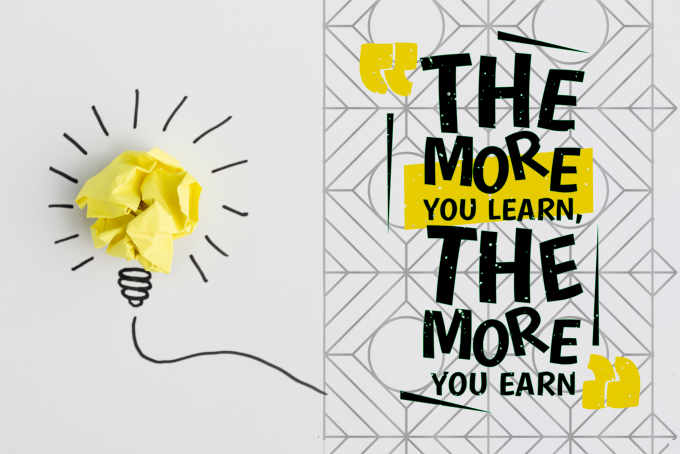 Professional training is an excellent opportunity to consolidate and expand, or even just update your knowledge base or the one of your employees.
Immediate training is a cost: you invest time delaying the progress of your projects and facing a financial cost to access the activities; however, on the other hand, what you and your business receive is enormously higher, such that the investment becomes a real profit in the end. The return on investment deriving from training is, in fact, safe, immediate and lasting.
A proper training makes you and your employees more and more skilled in achieving tasks. Your company can reach a leading position and become reference competitor in the field, if your employees are at the leading edge of innovation and state-of-the-art solutions.
Moreover, from a psychological point of view, training plays a key role in creating a proactive working environment, by positively stimulating workers and, thus, leading to a greater satisfaction with their activity.
The rapid evolution of technology makes it objectively difficult, for those who work in the field every day, to keep up with continuous innovations. Furthermore, the lack of continuous updating introduces a weakness that can be fatal in the advanced design market.
The consistency and confidence of your knowledge, and possibly the one of your employees, with advanced technologies and design methodologies leads to greater efficiency, increased productivity and compliance with quality standards, greatly promoting the success of your projects. Ongoing training and upskilling of the workforce stimulate creativity, making innovation one of the strong points of your business as well.
Last but not least, training reduces recruiting costs, thanks to the retention of staff, who will see your company as an attractive growth opportunity even for potential new hires. In this context, TEDIEL offers consolidated experience in organizing custom courses on demand about digital hardware, firmware and software architectures, PL and PS design solutions at the state-of-the-art.
TRAINING SESSIONS
Examples
Design flow and implementation of DSP architectures in Xilinx FPGAs and SoCs
Multi-Layer PCB design: analog, digital mixed-signal
Simulation, design, and co-design in Matlab environment
Design of High-Speed digital architectures for data transmission and processing
Signal integrity issues
Hardware and firmware design of mixed-signal analog and digital systems (detection, analog conditioning, a/d conversion, processing)
Low-noise and low-power architectures
Buses design
.... you can also propose and compose the training sessions you need